Wales BIGGEST & BEST Selection of USED HOBBY Caravans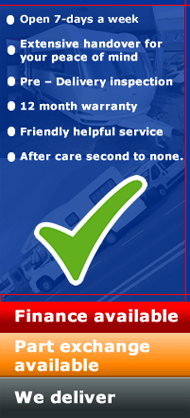 Looking to buy either a used Hobby Caravan in North Wales? You found us! Evans Caravan and Camping Ltd have a massive range of used Hobby Caravans for all budgets.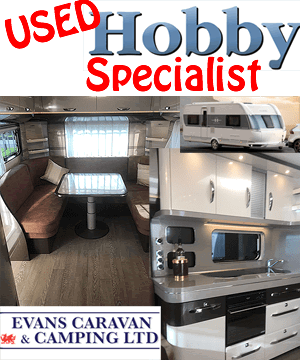 It started with a trailblazing idea and Hobby has been a pioneer in the manufacture of modern caravans and motorhomes ever since. For over 52 years, Hobby has sought to make mobile travel easier, more comfortable and more relaxing… Their secret to success is rooted in four main elements: ground-breaking inventions, innovative technology, modern design and lots of passion. These basic elements are what have turned Hobby into the top global caravan manufacturer. Every new generation of Hobby caravans appeals because of its superb standard equipment and spacious design. It's really no wonder, then, those Hobby caravans are as popular as they are.
We are the largest used Hobby caravan and camper van sales company in North Wales. If you currently own a Hobby caravan and need it repaired or serviced then give us a call on 01766 819 233 or out of hours 07810 041 600 or via our online contact form.
For your convenience, most Hobby stock is available at our Chwilog location.
Pandy Garage
Chwilog
Pwllheli
LL53 6SQ